Learn the art, science and business of grape growing and winemaking from one of Canada's most-medaled winemakers. EVK Winery Consulting offers a variety of services to help you take your vineyard, new winery or established wine business to the next level.
About Eric von Krosigk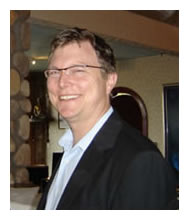 Eric von Krosigk was born in Vernon, British Columbia, into a farming family. After spending his teenage summers working on the farms, Eric decided he wanted to become a grape grower and traveled to Germany where he worked for three years at a grape research station and two well-known family wineries before pursuing a degree in Beverage Engineering at the University of Geisenheim.
In 1991 Eric returned to Canada to found Summerhill Estate Winery with partner Stephen Cipes. In 1994 Eric joined LeComte Estate Winery (now known as Hawthorne Mountain Vineyards) as Winemaker and General Manager, completely rebuilding the winery operations and implementing new practicies in winemaking, pruning, irrigation and marketing. Within one year the winery received more than 90 medals and four trophies from local and international wine competitions. He is currently the Winemaker and Director of Wine Operations at Summerhill Pyramid Winery.